I started back at college after the Christmas holidays this week and
gah
, it feels SO good to start on a project that I'm feeling nothing but positive about! The house model sapped my creativity like nothing on earth whereas this...well, put it this way, I wanted to stay on and work for hours after class finished today! XD
I've been rather cryptic as to what this new project is all about thus far so consider this my introductory post on the matter.
-----------------------------------------------------
Our brief was to create a 'Historical Prop' that had something to do with Scottish Heritage. It could be a faithful reproduction of an actual object, an 'as new' version of one or as a completely fictitious thing based in mythology or from our own imaginations (think films like The Lord of the Rings - the people of Rohan are very Norse-inspired) - as long as we could show a clear line of thinking from something historical we could really do pretty much anything!

We visited Stirling Castle a few weeks ago for inspiration and found surprisingly little as the castle didn't have nearly as many artefacts as we remembered. Still, it was a grand day out and it was certainly worth trekking up the hill for the view alone!
We ended up going to Kelvingrove Museum the following day as well and it was whilst admiring some of the mounted specimens in the Natural History gallery that it came to me. Whilst at Stirling there'd been one thing, one recurring theme that I hadn't picked up on until that very moment and something that, if I was allowed to make, would absolutely make my day if not my year.
Unicorns!
From tapestries...
...to fire guards...
This is actually the original Royal Arms of Scotland - pre Union with England.
...they could be found nearly everywhere at the castle and, as I found out later, through much of our history as well. The Unicorn is the national animal of Scotland and plays a symbolic role throughout the centuries - especially during the various wars with the English!
I had a sudden flash of inspiration and wondered if I'd be able to get away with doing a mounted Unicorn's head in much the same way as you see deer stags mounted on the walls of big stately homes and castles. I asked Simon, fully expecting to be shot down but he said that so long as I could relate it back to Scottish heritage I was absolutely fine! XD
So yeah, happy Christine is happy!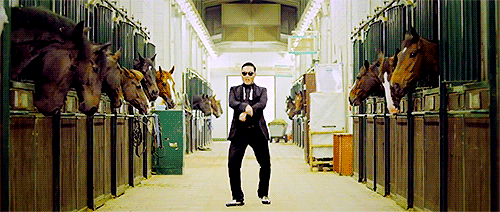 We had to write a report/essay/proposal thing for today and as I was still in a very
OMG I GET TO MAKE A UNICORN!!!111eleven
kind of mood I think I went a little overboard!
Rather than just typing it out and stuff I wanted to make it into more of an object in itself as the original brief stated that it'd be on display with our final pieces at the end of year show. I scoured the internet for interesting fonts and some vintage engravings and voila! It's about nine pages long in reality but I wasn't going to bore you all with every single page, lol
The 'parchment' is just printer paper painted with watered down coffee. It absolutely stinks of the stuff now but it looks and feels very convincing!
I bound it using the Japanese stab stitching method which was surprisingly simple and turned out to be incredibly strong as well so I'd like to make some more little books soon.
We were also encouraged to do some sketching that related to the object which for me meant a google search for deer and goats. I drew some straight from the reference while the others used a combination of imagination and actual animal. *mutters something about the 'creative process'*
I also used some watercolour pencils on a goat/unicorn thing which I'm rather chuffed with considering I haven't used them in years!
The same method was used for this portrait of the
Unicorn in Captivity
which is one of my favourite Unicorn images in the world.
I used some gold and silver paint to pick out the details. I wanted it to have that kind of 'illustrated manuscript' look about it.
I'm aware that this post is soooo much longer than I'd originally intended so I'll post another one with the next bit... :P
EG out!