...who still needs a name!
Some of you may remember seeing this one up on ebay as a body. I recognised her from someone else's collection and really liked her potential so I popped on a bid and managed to win her for the bargain price of £16 +P&P!
She came to me bald and with a couple of rubs as well as an appaloosa pattern added on with acrylic.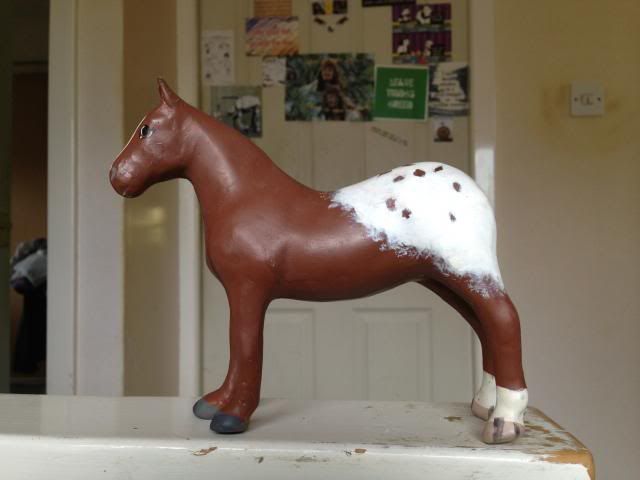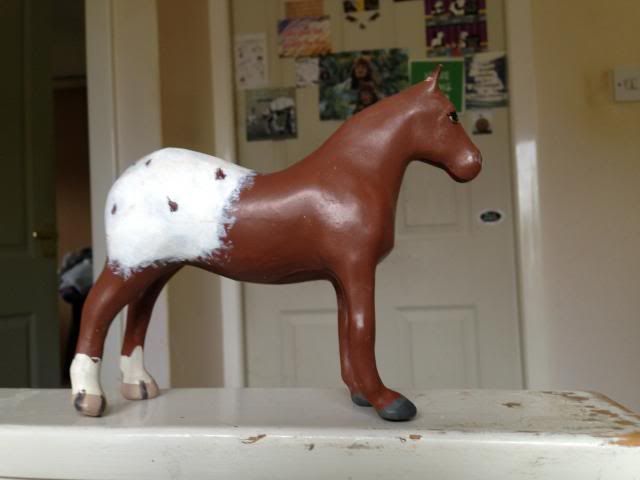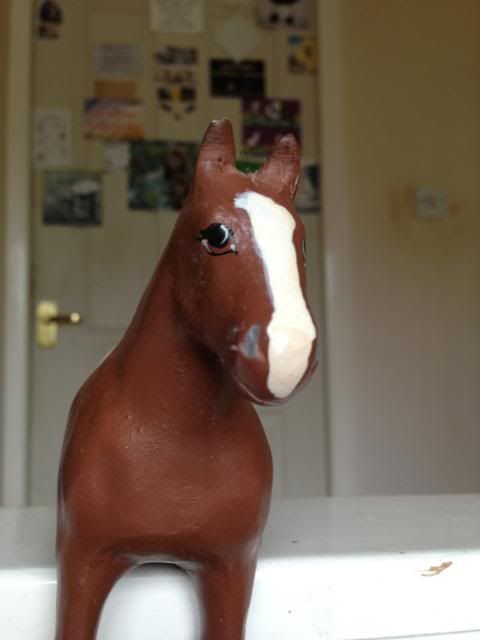 I intended to keep her blanket but wanted to tidy the edges up a bit. As these things often happen, I ended up getting a bit carried away... XD She gained pinking and speckling as well as an extended and slightly more accurate spotting pattern on her blanket, oh and I added some more striping to her hooves.
I mixed up some dark chestnutty mohair with some grey which really suits her.
She doesn't have a tack set of her own yet but I think she really suits the red so her colour scheme is already sorted out.
Now all I need is a name! She's being very cryptic and won't give me any ideas at all! 8-)