Because I made some more miniature food!
Technically I made them
weeks
ago but I procrastinate so much I...yeah, you get the gist, I'm useless.
Anyway! Photos!
First up is my favourite, the Hawaiian/ham and pineapple pizza. :D This is one of my favourite real pizzas to eat so it was perhaps inevitable that I should end up making one for my mini people.
I've got a tutorial on deviantART, here -
link
-
This one's a lot smaller, with more mozzarella and herby stuff.
Weirdly I get a lot of memories associating themselves with this because I made it when I was choked up in bed with the 'flu and ended up watching a whole host of terrible 'documentaries' about history and myths and legends. This one was made during the tail end of one on the Holy Grail and the start of another to do with how the ancient Egyptians apparently used the pyramids as giant crystal batteries.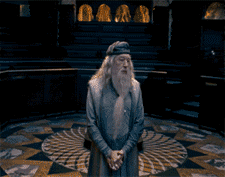 Indeed.
I also tried to give it a stuffed crust but I think I made the base too thick for it to look right.
Don't like anything too fancy? That's ok, there's a Margherita on the menu too!
Not in the mood for pizza? What about a nice rustic loaf? Perhaps something with cheese and onion baked into it?
Hmm...too healthy for you?
Fine, a fish supper it is!
...and what could be a better end to the meal than a batch of freshly baked chocolate chip cookies?!
Ah, yes, a batch of equally freshly baked shortbread!
Full yet? XP
I've got some more things to upload after this lot but I think they deserve their own post so for now, EG out!